Do you run a lawn care business and want to provide top-notch services? Or, do you have a huge lawn and are struggling with keeping it neat? Or, do you want professional quality mowing? Then the bad news is that the traditional residential lawn mowers might not be the perfect choice for you. But the good news is that you can choose from numerous offerings of commercial riding lawn mowers. Here is a handful of the best Commercial Riding Lawn Mowers that we think will be able to cater to your needs to help you out.
In the case of running a lawn maintenance business, your success is most likely to depend on your lawn mower's efficiency, and choosing the right one is equally important. With their powerful commercial-grade engines, design, wide cutting decks, and high speed, these mowers tend to provide heavy-duty services for very long hours and regular use.
---
Best Commercial Riding Lawn Mower Reviews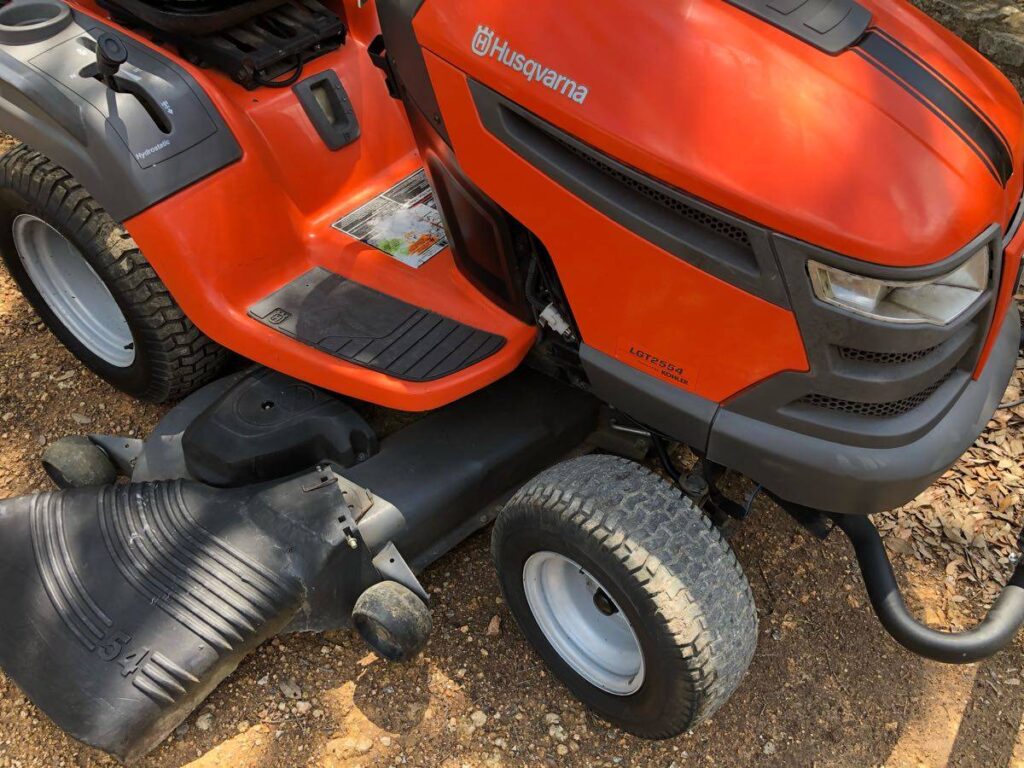 Z254, an innovative offering by Husqvarna, is an ideal equipment to mow multiple acres of land, for these are easily the most powerful riding lawn mowers you can find. These mowers are designed extensively to ensure exceptionally high performance needed to cover large areas. First of all, this mower uses the 26-Horsepower Kohler engine that provides powerful performance and a maximum of 6.5 MPH speeds. Secondly, the mower features a 54-inch broad cutting deck reinforced with heavy steel, ensuring both strength and durability.
Furthermore, Z254 uses the Air Induction Mowing technology to provide high-quality cuts by drawing air from both the top and the bottom of the deck. This works like vacuum cleaners, assisting in keeping the decks clean. The mower is also equipped with an automatic parking brake system that self-activates and deactivates, and this makes it the best commercial riding lawn mower for hills. You also have the option to discharge, mulch, and bag clippings simultaneously.
PROS (What we liked)
It helps mow large areas of land in half the time of traditional mowers.
Kohler engine provides a lot of power and speed.
Cast iron blade mandrels make it adequate for heavy usage.
Price is very competitive.
Very easy to maneuver
CONS (What we didn't like)
The seat is not highly comfortable.
---
Commercial Lawnmowers should be both powerful and suitable for heavy-duty usage, and the Mustang XP Riding lawn mower is precisely that. These mowers use the powerful 724cc Briggs and Stratton engines, which are known for their robust performance. Not only that, together with the dual EZT transmission and reinforced steel deck frame, but these mowers are also capable of mowing vast areas of lawn quickly, making it one of the best commercial-grade riding lawn mowers.
The Mustang XP utilizes the lap bar steering system instead of steering wheels, which lets you change the direction of the mower quickly and in lesser time so that you can clear up your lawn quickly. The 50-inch cutting deck is also efficient enough to get the job done quickly. The mower also is equipped with two durable anti-scalp wheels and one durable nose roller wheel on the deck, making it appropriate for regular heavy use.
Troy-Bilt has also taken care of your comfort with this mower, for it comes with a comfortable padded high-back seat and sufficient legroom at the same time. Moreover, you can adjust the deck at eight different positions to match the height of your grass. So, if you want clean performance, comfort, and precision, you know which mower to settle for?
PROS (What we liked)
Efficiently cuts through multiple acre land.
No initial Servicing is required.
It is suitable for every kind of land, even or uneven.
Built for heavy-duty usage
It is not too noisy despite the high power engine.
CONS (What we didn't like)
---
This commercial riding lawn mower from Snapper is one of the best-rated commercial riding lawn mowers, and rightfully so. These mowers are powered by 11.5 Horsepower Briggs and Stratton OHV Engines. Not only does that ensure powerful performance, but also OHV engines are known for their longevity and durability. Moreover, the engine's ready-start technology makes it easy to start and operate the mower, and its anti-vibration system makes using the mower highly comfortable.
The mower also features a 5-speed shift-on-the-go disc drive system so that you can conveniently adjust mowing speed as per your need. It also comes with a vertical stand-on-edge capability, making it easy to store in much tighter spaces.
PROS (What we liked)
It greatly cuts down cutting time.
Mows in reverse well
It can be stored in a vertical position in less space.
Conveniently climbs up slopes.
Easy to control the speed of the mower
CONS (What we didn't like)
Holds some chance of gas leakage in the vertical storage position.
---
Just like its brother Mustang XP, Pony from Troy-Bilt is designed to mow relatively larger areas efficiently. In fact, with its unique design, powerful engine, and 42inch deck, it is capable of mowing 1.5 to 2 acres of land in about half an hour. This powerful engine, along with the mower's 3-gallon fuel tank, definitely makes it the best riding mower for 2-acres.
The mower draws power from 24 Horsepower 420cc OHV engine and utilizes the dual blade system, allowing it to mow lawns in much lesser time efficiently. Its foot-controlled hydrostatic transmission system smoothly transitions from forward to reverse gear, with a forward speed of up to 7 mph and a reverse speed of 2.5 mph. Additionally, the seats are designed to ensure comfort while riding the mower.
PROS (What we liked)
Can efficiently work on hilly or rough grounds
It comes with an additional oil filter for extended engine life.
It offers a good turn radius that helps in avoiding obstacles and covering tight spaces.
Can mow in reverse
The front deck wheels help avoid scalping grass in rough conditions.
CONS (What we didn't like)
Might experience vibrations while operating
The transmission shifter might not be easy to operate.
---
Using a mighty 18.5 Horsepower Briggs and Stratton Intek engine, the YTH18542 from Husqvarna is very similar to the Pony in terms of its design and features. The mower's reinforced cutting deck provides durability. It helps you mow 42inch at a time to mow large areas quickly, and the deck also uses the air induction technology that generates greater airflow for a superior cut.
The mower's foot pedal-operated hydrostatic transmission makes it very easy to operate. You can control both the direction and the machine's speed through it so that you can focus on the steering wheel for greater control. You can also move in reverse with just a simple switch. Furthermore, you are offered a 16inch-turning radius, allowing you to cover tighter areas.
The mower also delivers a forward speed of as high as 7.5mph, making it the fastest riding lawnmower after Troy-Bilt's Pony. Besides talking about comfort, the mower is equipped with a 13-inch adjustable mid-back seat and ergonomic steering wheel, which together make it highly comfortable and easy to operate.
PROS (What we liked)
Its compact design makes it easy to handle and store
High performing engine
The equipment is designed to provide durability.
Smooth auto transmission.
It provides user comfort.
CONS (What we didn't like)
Features a relatively small fuel tank
For comparatively smaller areas.
---
The 915223 IKON mower from Ariens uses a 23 Horsepower 726cc Kawasaki FR Twin engine for power, making it suitable for medium to large-sized lawn ranging from 1 to 6 hectares. It features a 5inch cutting deck that comes with 13 different cutting heights so that you can effortlessly cut grass within 1.5 to 4.5inches. This makes it appropriate for all sorts of lands with varying specifications of cutting.
The mower's fuel gauge feature helps you know when to refill the fuel tank, so you get a heads up beforehand and do not have to waste extra time. It uses a hydraulic gear drive so that the speed is auto-adjusted, and therefore you can conveniently use the mower on slopes.
The padded levers in the seat help minimizing vibrations while running the mower. Also, you get high backrests ad armrests, so you get additional comfort. And you get all these at a very reasonable price. Without a doubt, it is one of the cheapest riding lawn mowers and yet one of the most efficient.
PROS (What we liked)
It provides high torque even at slower speeds.
Can work on steep hills up to 15 degrees.
It hardly produces any sound at all.
The Kawasaki engine makes it a commercial-grade mower.
Not as expensive.
CONS (What we didn't like)
It does not have headlights.
Controls might be slightly tricky to understand at the first go.
---
The Ultima ZT1 from Cub Cadet is a mower that combines both high performance and operator comfort to give you the best mowing experience. This mower uses a 23 Horsepower Kawasaki FR691V series Twin-cylinder OHV engine and a 50inch heavy-duty deck with a reinforced AeroForce cutting system that provides the best quality, even cut. These together ensure high efficient performance and durability.
With adjustable lap bars, you can get greater control of transmissions and smoothly shift to reverse mowing, making it ideal for slightly mountainous areas. The mower is also designed to maximize user comfort with its fully adjustable high-back seat with Durable advanced polymer seat suspension, rubber floor mat, and increased leg space, so it has to be the most comfortable riding lawn mower you can find.
You can also remove the floor pan to gain convenient access to both the deck and the engine, making it very easy to maintain the mower.
PROS (What we liked)
It helps mow large areas in less than half the time.
Can cover 2-5 acres of land
Effectively mulches leaves and straws without slowing down.
Controls are highly responsive and smooth.
Easy to handle.
CONS (What we didn't like)
The gauge steel in the deck is not too heavy.
The mower is costly.
---
This particular riding lawn mower from Weed Eater is one of the best riding lawn mowers for the money as it brings you all the desirable features at an affordable price. It uses a Briggs and Stratton 190cc engine that offers a reliable electric start every time.
The 26inch cutting deck was designed to offer precision in trimming lawns and adjusted to the height from 1.5 to 4inches. Furthermore, the deck is made of 1 gauge steel that makes it highly durable against denting of any sort. The single-blade design allows better air circulation within the deck that saves it from scalping in uneven areas, and provides a fine trim.
The mower features a three-speed transmission – 3 forward and one reverse, which allows you to set your own speed as per your need. Its compact design makes it easy to use and also easy to store. Overall, this the most reliable riding lawn mower you can find in the market.
PROS (What we liked)
The engine is easily accessible, making maintenance easier.
The engine is not too noisy.
The mower is capable of taking sharp turns.
Provides even cutting
The equipment is easy to fix even if it breaks.
CONS (What we didn't like)
The reverse might not work very efficiently.
Steering control might not be as good at high speed.
---
This electric riding lawn mower from Ryobi lets you mow without disturbing both the environment and the people around since it hardly produces any noise. It is powered by 100Ah Lead Acid Batteries that have 2.5 hours of run time so that you can cover more area without having to worry about recharging constantly. The battery can be charged with a 120volt outlet.
This mower has a two-blade 38-inch deck, with the height-adjustable in 12 different positions within 1.5 to 4.5inches to provide a more precise, even, and faster cut, which also makes it the best commercial riding lawn mower for rough terrains. This mower is also equipped with LED headlights so that you can work in the dark too. Additionally, you will also find a USB phone charger in the mower, which other mowers do not offer.
PROS (What we liked)
Requires deficient maintenance
Powerful headlights help in mowing in the dark.
Can cover hilly terrains and steep areas by providing torque
The digital battery gauge shows the state of the charge of the battery and run time.
Provides sharp turns
You can mow in reverse.
CONS (What we didn't like)
The mower is quite heavy.
The price is relatively high.
The ride could be a little bumpy.
---
This mower features a 22 Horsepower Kohler V-Twin OHV engine that delivers a powerful performance. It also has a 46inch stamped, dual blade cutting deck that can turn through a radius up to 16inches. The mower utilizes the deluxe hydrostatic transmission that lets the operator switch from a forward gear to reverse gear smoothly while providing a forward speed of up to 5.5mph and a reverse speed of up to 3.1mph.
The capacity of the fuel tank used by the mower is 3-gallons, allowing you to run for more time, while the engine oil capacity is 2 Qt. The fully optimized steering system makes operating the mower very easy and effective. The highly comfortable high-back seat with a 10-degree incline further enhances the comfort of operating this mower. This mower definitely makes the best riding lawn mower under 1500.
PROS (What we liked)
Provides traction on hilly, steep areas
High capacity gas tank
Uses LED Headlights
Can take sharp turns with a decent turning radius
Provides effortless steering
The springs under the seat are slightly bouncy.
CONS (What we didn't like)
Mowing in reverse is a little difficult.
---
Factors to Consider While Buying a Commercial Riding Lawn Mower
Let us get real, riding lawn mowers is usually more expensive than normal mowers, and especially in professional use, lawn mowers are the primary investment. There is no scope for trial and experimentation since it can cost you both money and customers! Even the best commercial riding lawn mowers would not be effective if it does not meet your need. Therefore, careful consideration is required before you buy the product.
Your choice of commercial lawn mowers depends on your needs. If you want a handier, easy to handle, lesser budget mower, you can always settle for walk-behind or push commercial lawnmowers. However, assuming that your business requires more efficiency and faster mowing, riding lawn mowers is the best option. In such a case, the following are the factors you should take into consideration before buying the mower:
Engine
Professional mowing involves extreme heavy-duty trimming, day through night, regularly. So, if the mower engine is not powerful enough, it would not deliver the robust performance required to carry out this work. Therefore, you need to make sure that your mower engine is powerful and provides high mowing speed. The Briggs and Stratton engine, Kohler engine, does great in this aspect.
Cutting Width
It is the cutting deck's width that determines how much area you can cut at a go. Typically, the higher the cutting width, the lesser time is needed to cover more area. Of course, a lot depends on the mower's speed, but these together decide how fast the work can be done.
The area you want to cover
While all riding lawn mowers can cover large areas, some can conveniently cover around 2 acres; some can go around even larger areas. Some mowers are perfect for rough terrains; some are more suitable for hilly terrains. So, it comes down to the type of area you think you would frequently encounter.
Transmission
Riding lawn mowers provide different types of transmissions. Still, most commercial mowers use hydrostatic transmission, and it is indeed the best for such mowers since it provides smooth and easy operation. Being able to mow in reverse is a big plus too.
Comfort level
User comfort does matter in riding these giant mowers. You might want to look into the seat; padded, adjustable seats with armrests provide higher comfort and safety. You might also consider the legroom and back-rest.
Apart from these, consider the fuel tank's capacity, the mulching options, run-time if it is a battery-run mower to pick the best mower for your needs.
---
Frequently Asked Questions
What is a riding Lawn Mower?
Everyone loves a well-tended lawn, but keeping lawns neat is not an easy task. However, this is when lawn mowers come in handy. These machines utilize blades and a power system to help cut grass and weeds. There are different types of lawnmowers. Each is suitable for different purposes; for instance, there are the very traditional push mowers, which are relatively smaller in size, and have to be pushed manually through lands to mow them suitable for smaller areas. Similarly, for larger areas, there are riding lawnmowers. These mowers are like small tractors, wherein the riders need to ride them and steer the mower through the lawns. At the same time, the blades cut the grass.
What causes a riding lawn mower to cut uneven?
There are several reasons for which you can end up having an unevenly cut lawn with your riding lawnmower. One of them is the condition of the blades. Unsharpened or worn-out blades might not work effectively, and in the process, might force your mower to cut unevenly. Another reason is the speed of the engine. If the speed is too slow, it can cut unevenly. If the deck height is not proper, it would not be able to cut grass efficiently. Also, if the blades get tangled with grass clippings, uneven cutting might result. The condition of the tires, too, affects how the mower cuts. The solution to this is to check up on the blades, regularly clean the deck, and make sure the tires are sufficiently inflated.
What kind of oil is needed for a riding lawn mower?
The oil requirements do differ from engine to engine. Different kind of engine oil is suitable for different temperature. For instance, the SAE 30 is ideal for warmer temperatures, while Synthetic SAE 5W-30 is suitable for varying temperature degrees. Oil requirements also depend on the oil capacity of the mowers. For riding lawn mowers, the capacity is generally between 48oz to 64oz. You are required to change the oil every 100 hours.
How much is a riding lawn mower?
As you can already tell, due to their design, advanced features, and giant structure, riding lawn mowers are usually more costly than other kinds of mowers. While there are good riding lawn mowers under $1,500, these mowers' prices can be as high as $3,000. However, the average price of a good quality riding lawn mower would be around $2,000.
How to start a riding lawn mower?
Since riding lawn mowers are typically electric, it is normally straightforward to start them. First of all, the user has to sit in the mower seat and press the brake lever using the foot to start a riding lawnmower. Next, the rider needs to move the gear to neutral and then set the mower's throttle lever to the desired speed. Next, the user needs to insert the ignition key into the switch and turn the key to the mower's right. After it starts, the operator needs to push the choke knob back right.
Final Verdict
Now that you have gone through the best commercial riding lawn mowers and how to determine which mower would be most suitable for you, here are our two cents on using these riding mowers. Be it for residential purposes or commercial purposes, be sure to use protective clothing and equipment. Again, we would remind you to focus on the engine type and speed offerings to buy a decent lawn riding lawn mower while we really love all these mowers.