Smartphones have brought all of our entertainment content on our handy mobile screen. But when it comes to enjoying the content to the fullest with comfort or enjoying the content with a group of people, a bigger screen is the solution. Most people have smart televisions at their place, but for those who don't have a TV or those who want an even bigger screen, a good projector is the most acceptable answer.
This article will share tips regarding how to connect an Android phone to a projector via USB. Connecting the projector wirelessly is the simplest method of connection if the projector supports Chromecast. But we all know about the lagging and connectivity issues wirelessly. So, connecting an Android phone to a projector via USB gives you the best experience.
There are multiple ways of connecting a phone and a projector via USB, and it all depends on the projector and phone you're working with; e.g., Some projectors consist of only an HDMI port. In comparison, many others can provide a full suite of outputs ranging from USB and VGA to onboard Bluetooth. If talking about the best picture and sound quality, HDMI connectivity is the best connection option.
Steps To Connect Android Phone to Projector via USB
Step 1: Identify The Ports Offered By Your Projector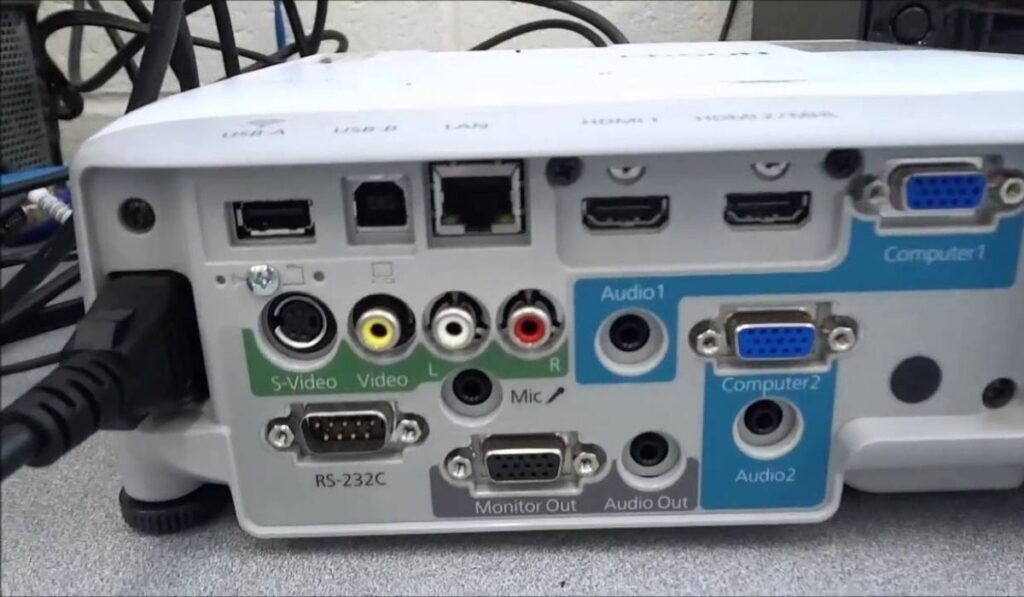 If you find a USB port on the projector, consider yourself a lucky person. Mostly USB port is found on office use and document projectors, while it is more unlikely you see it on a home theatre projector. But relatively many modern projectors don't provide a USB port. Connecting a projector with a USB port is the simplest and easiest way.
You need to connect both projector and phone via USB cable, select the correct input channel, turn them on, and abracadabra!! You are now able to enjoy the content on the big screen. If there is no USB port on the projector, don't worry; there is still a better connection via HDMI port. All modern projectors will at least have one HDMI port.
It is also a convenient and easiest way to connect after the USB method. You need to purchase a USB to HDMI adapter, plug and connect the cable to respected ports and now are ready to experience your content on a big widescreen. I hope you do not need to follow this step, but you will have a lot of trouble connecting the projector if you possess an older projector with no USB or HDMI port.
As connected via a VGA port, its adapters aren't easy nor always reliable.
See Also: Best Projectors under $500
Step 2: Identify The Android Phone's Potential
The connection support offered by your phone also matters a lot while connecting it to a projector. Many modern and premium devices, particularly the one from Samsung's house, effectively have adapter support that allows you to send data of your phone from the USB port directly to the HDMI port on a projector to display.
Many other phones have the support of MHL (Mobile High-Definition Link) for connecting projector. If such is the case with you, you need to buy an MHL to HDMI adapter that easily plugs into the mobile's USB port. The only thing to note while buying an MHL to HDMI adapter is the version of the MHL adapter that should be compatible with your device requirement.
Step 3: Selecting The Right Adapters
For connection, an essential part is the compatibility of the cable and the adapter with the devices. We already had a glimpse of this in the above MHL adapters topic. In every case, whether it's a USB connection or HDMI or MHL, the critical point for connecting a phone to a projector via USB is often making sure that proper cables and adapters are being used.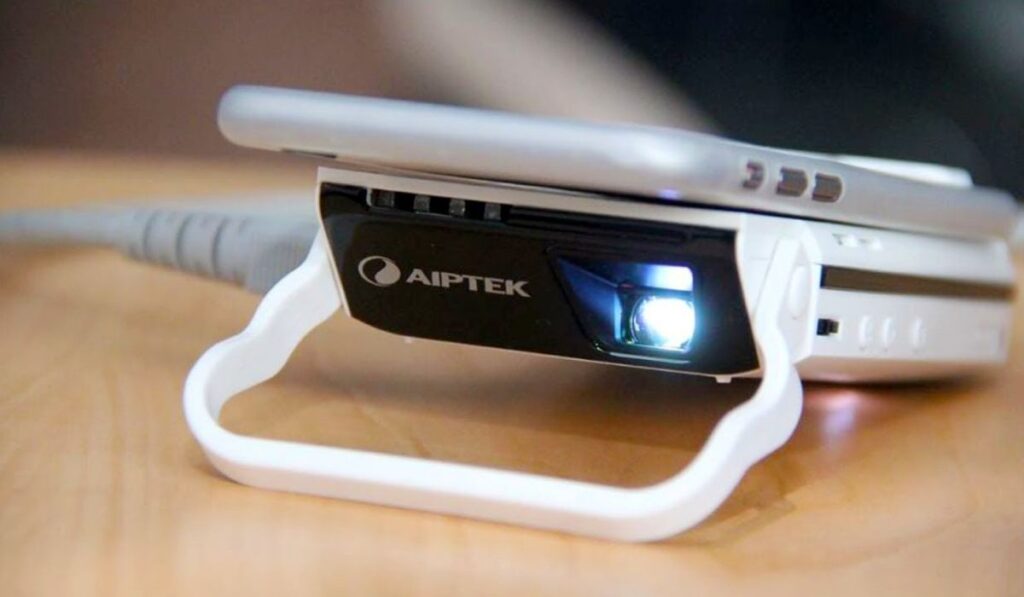 The best option would be to look for cables and adapters made specifically for your Android phone model or manufactured by the same company. By ensuring such details, you are making a reliable phone projector connection. Even if you need to spend a few extra dollars, go for it. As investing in authentic and proper accessories is always a wise decision, they even provide better durability than generic ones.
See Also: How Long do Projects Bulb Last?
Step 4: Plugin And Enjoy
In this final step, you need to properly guide the cables to either end into their respected ports. And making sure the projector is set to the correct input. Connecting an Android phone to a projector via USB is an easy process if all the above steps are followed correctly. Even if there is some connection error, try restarting both the devices with the cable connected.
That's how you can connect an Android phone to a projector via USB. We hope this article helped you. If you found this article helpful for you in any manner, then do share it on social media.